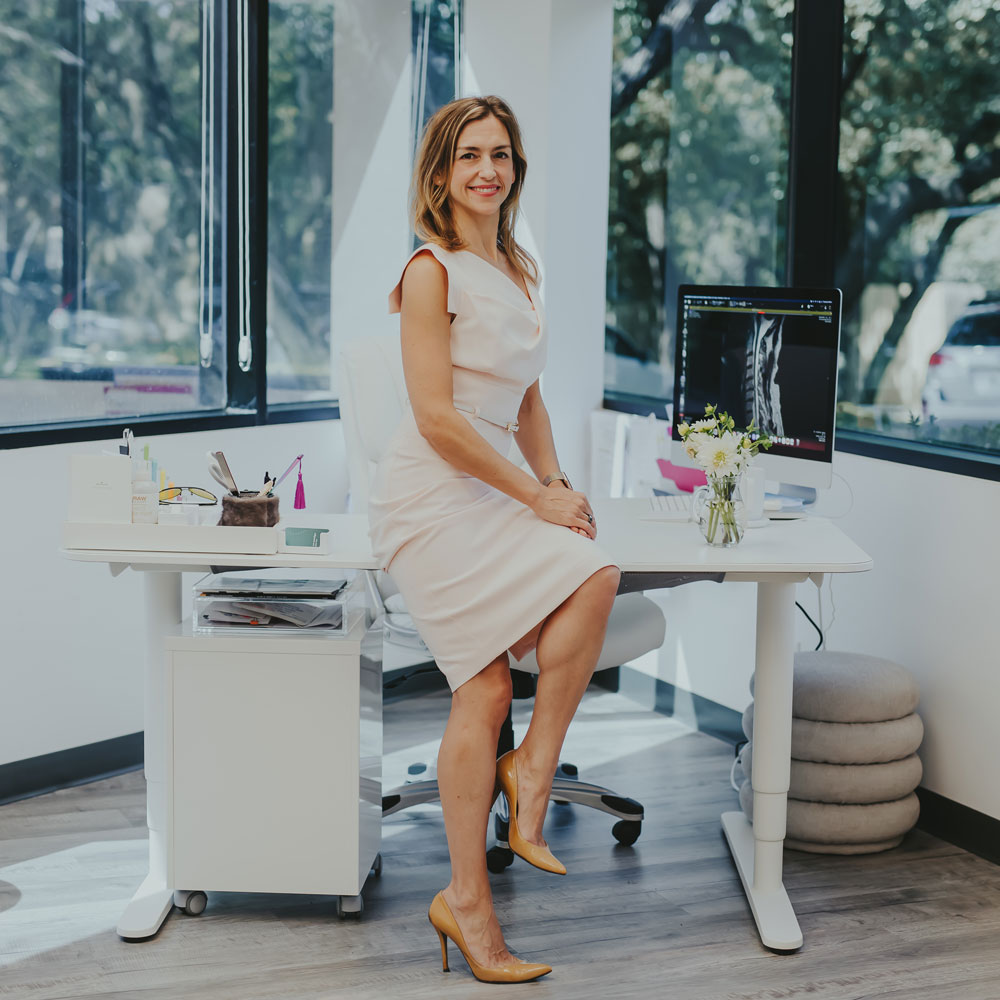 Trained Expertise
Dr. Madera is an expert in surgical treatment of conditions of the spine including degenerative spine disease, spine tumors, and degenerative deformity. Being fellowship trained under world-renowned spine surgeons at Johns Hopkins, Dr. Madera has expertise in all spinal approaches and techniques including both open and minimally invasive surgery (MIS), endoscopic spine surgery, and biological/cell treatment procedures for spine disease. She is board certified by the American Board of Neurological Surgery.
She entered practice prepared to take care of all serious spine diseases, equipped to care for patients with back pain, leg pain, arm pain, and neck pain from any spinal condition. Yet in clinical practice, she soon felt that something was missing, as she saw many patients who could benefit from more than what conventional surgery offered. She traveled to Europe and domestically to learn cutting-edge endoscopic techniques and biological/cell treatments. Additionally, she studied health and wellness including advanced energy medicine modalities, natural pain management, and holistic medicine as she deepened her own personal wellness practices.
As she grew, she focused on finding ways to make the pre- and post-surgical process easier on her patients. Austin Integrative Spine is the culmination of her training in conventional surgery, advanced, cutting-edge therapies, and a holistic, personal approach to every patient.
As an Assistant Professor of Surgery at University of Texas Dell Medical School, Dr. Madera is a leader in the spine community. Having authored several articles and textbook chapters, Dr. Madera continues to participate in the academic community as a member of AOSpine, North American Spine Society, the American Association of Neurological Surgeons, the Congress of Neurological Surgeons, and Women in Neurosurgery.
Why Integrative Spine Care?
In the current conventional healthcare model, educating patients on appropriate sleep, eating, vitamins, and mind-body techniques is not compensated, even if the patient has a superior outcome! And for those patients for whom surgery is necessary, optimizing health and recovery pre- and post operatively is simply not valued or covered appropriately in our system. This is a travesty.
"Patients themselves have been left to the wolves when it comes to spine care," says Dr. Madera. "Fragmented visits with multiple pain physicians, rehab doctors, spine surgeons, therapists, chiropractors, and their own overworked, underpaid family physicians isn't practical."
The vision driving Austin Integrative Spine is one of coordinated, integrative, advanced spine care in which the patient and the doctor both win. In this model, Dr. Madera makes time to set a healing intention with every person she treats.
The way our system is set up, often hospitals and insurance companies win, and doctors and patients lose. I want so much to bring healing to my patients without the suffering of major surgery and to optimize the healing and recovery when surgery is necessary.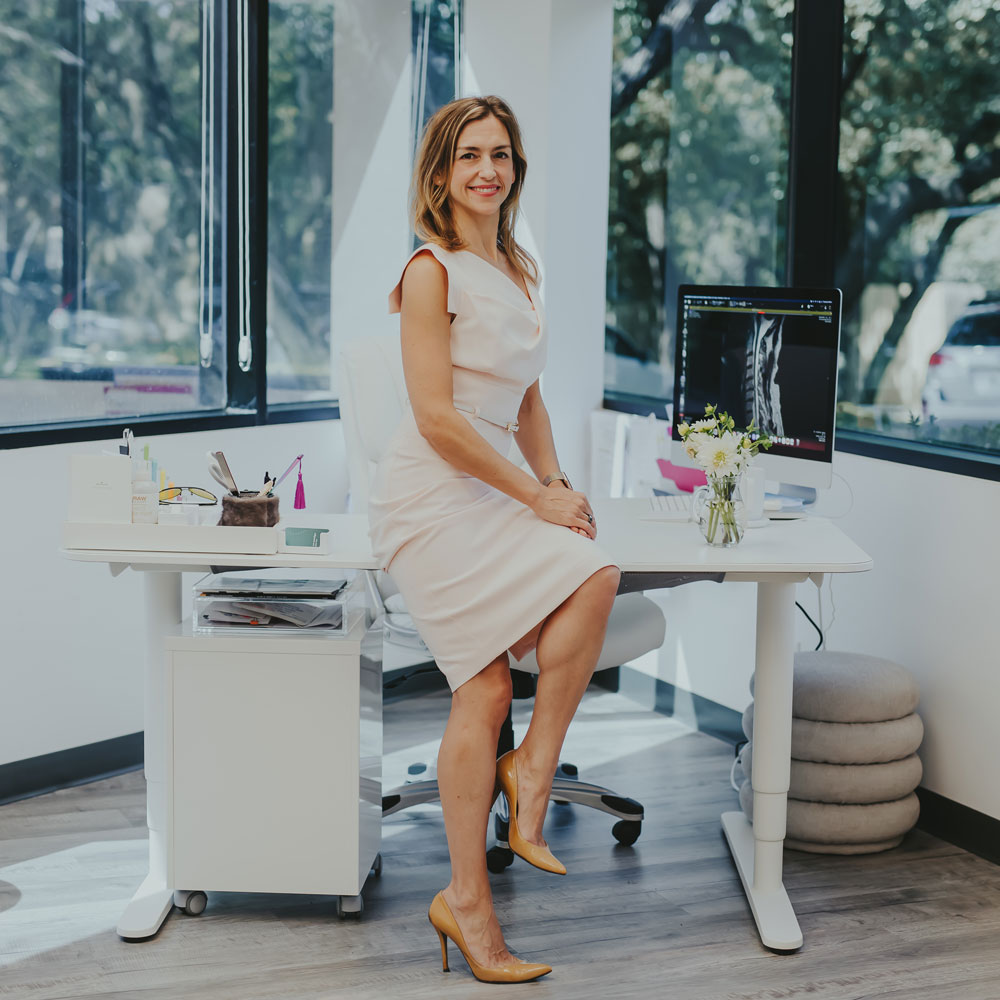 More Information
Download Dr. Madera's Curriculum Vitae
Education & Training
Johns Hopkins College of Medicine, Spine Fellowship & Faculty Instructorship, 2010-11
University of Cincinnati College of Medicine, Neurosurgery Residency Training Program, 2004-2010
University of Oklahoma College of Medicine, Doctor of Medicine, 2004
Washington University, Bachelor of Arts, Biochemistry/Molecular Biology, Summa Cum Laude, 1999
Current Academic & Leadership
University of Texas Dell Medical School, Department of Surgery, Assistant Professor
Dell Medical School, Surgery Interest Group, Sponsor
Dell Medical School, Surgery and Perioperative Care Departmental Council, Neurosurgery Representative
Board Certifications
American Board of Neurological Surgery
Memberships
Fellow, American Association of Neurological Surgeons (AANS)
North American Spine Society (NASS)
Congress of Neurological Surgeons (CNS)
AANS/CNS Joint Section on Disorders of the Spine and Peripheral Nerves (DSPN)
AO Spine
"I have a medical partner in Dr. Madera. She understands and appreciates my physical goals and needs and is willing to work with me on all levels to achieve my integrated life objectives – including of course, my spinal wellbeing."